2023 CANADIAN REGIONAL CONFERENCE
Educating for Contemporary Mission
March 31 (Friday), 2023 In-Person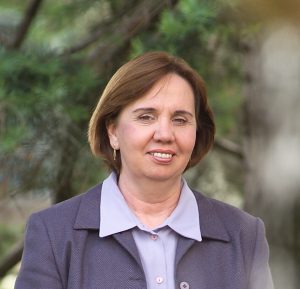 Dean Emerita, Tyndale University
"Educating for Mission: Paradigms, Practices, Pitfalls, and Potentialities"
The intersection of education and mission produces a maze of models and practices. From the many pastors' conferences conducted each year around the globe, to short-term discipleship and leadership development processes utilized by missions sending agencies, to legacy institutions grappling with curricula, the maze grows deeper and more complex. Add into this mix, advances in globalization, urbanization, and technologically-driven educational platforms expedited by the global pandemic, and the maze goes virtual as well.

With these models and opinions, key questions come to the forefront. Among these questions are, What are the missiologically responsible, theologically sound, and effective best practices in education for contemporary mission? The vast diversity of answers are expressed by the differing perspectives within missions–from the academy, the church, and the practitioner. The conference aims to address the role and shape of education and mission today from all of these perspectives.

Given the multiple intersections of education with mission, the Evangelical Missiological Society invites you to consider how your particular strengths and interests might stimulate deeper discussion and consideration surrounding the annual theme and impact of missiology, and to frame a proposal to present a paper.

Possible topics include but are not limited to:
The role of the church, mission organizations, and/or seminaries in mission education and mission training.
Discussion of vehicles and pathways in mission education and training like orality, music, art, literacy, and so on.
Exploring the role of education in mission, evangelism, and church planting.
Contributions from other academic disciplines to education and contemporary mission.
Educational approaches and under-represented and/or under-utilized global voices and models in mission education.
Discuss how the global pandemic has shaped education, training, and contemporary mission.
Exploration of technology and educational models and their impact on learning and discipleship.
Historical models and educational practices that are beneficial to retrieve for contemporary mission.
Submitting a Proposal
To propose a paper, send a topic title and a 200-300-word abstract to the EMS Canada VP (Narry Santos) at nsantos@tyndale.ca.

Deadline of Paper Abstract: January 27, 2023

Final accepted papers are to be 4500-7000 words and use Chicago Turabian author-date citation format. In Canada, presenters are invited first to present in our regional conference 2023.
Assistant Professor of Practical Theology and Intercultural Leadership
Tyndale University
nsantos@tyndale.ca
The purpose of the Canada region of the Evangelical Missiological Society is to provide a forum once a year for Canadian missiologists and practitioners to engage each other around relevant topics in missions. This is motivated by a felt need for "dialogue, fellowship, and cooperation among evangelicals devoted to researching, publishing and instructing in areas related to the mission of the Church.